2012 brings on lots of unexpected changes for me. I have been making veils and hair accessories by hand for the last year and while I enjoy owning an
Etsy
shop
and selling handmade, I know it's time for a change. Late last summer
Etsy
made changes to their searchability, and I watched my steady sales suddenly and completely drop off. I did what I could to try to make my shop more visible (following all the Etsy-endorsed suggestions...), but nothing seemed to help. In my opinion, this change "leveled" the playing field for the top sellers and the bottom sellers, but the folks in the middle seemed to be left scrambling. Rather than spend the time trying to figure it out, I found myself feeling like giving up, which is normally not part of my character.
I did some soul searching and realized that my heart was no longer in my products. I loved the shop owner aspect, but not the day-to-day assembly line of veils. The passion of making was nowhere to be found when I was cranking out seven of the same hair pieces a day, every day, five days a week. What I really loved was growing a business and the creative doors it opened. I loved making sales, promoting, writing and photographing items and connecting with customers and fellow sellers. My online shop was a jumping off point to do all the things I really love - the blog, the diy's, the photo shoots, the event styling, the writing, the creative contributions. The drop off in sales turned out to be a good wake up call and a good kick in the behind to put my creative abilities to work elsewhere.
So I've decided it's time to pursue these other creative avenues more fully since that is where my heart currently resides. I'm not quite ready to fully quit the
Etsy shop
yet, I've instead decided to try and change what I sell for now, and becoming a slightly more passive maker/seller. You'll now find patterns for my three of my best selling items - the
classic birdcage veil pattern
,
the classic birdcage veil kit in white
(which includes the materials), and the
feather fascinator headband
. All include detailed instructions, tips and suggestions on where to find the materials, tips on how to wear, and lots and lots of clear photos for each step. It's a way to sell a my designs and enable others to feel the satisfaction that comes from creating it yourself. I'm testing the waters and if all goes well, I might put up a few more. I hope you'll recommend them to your crafty engaged friends!!!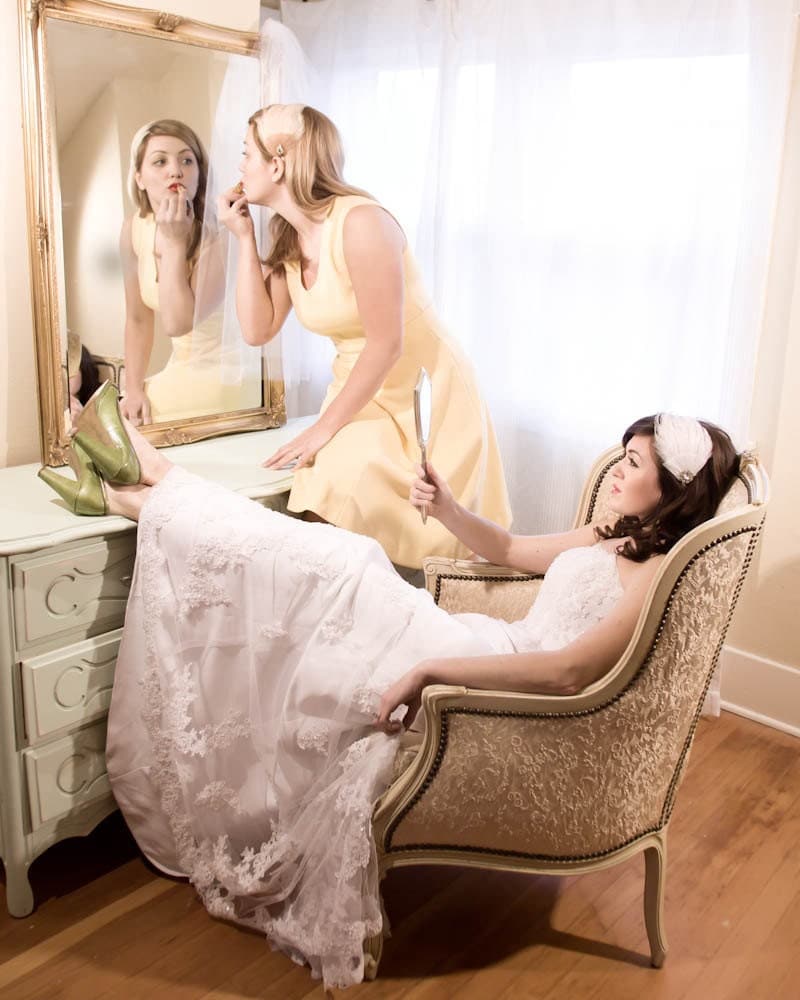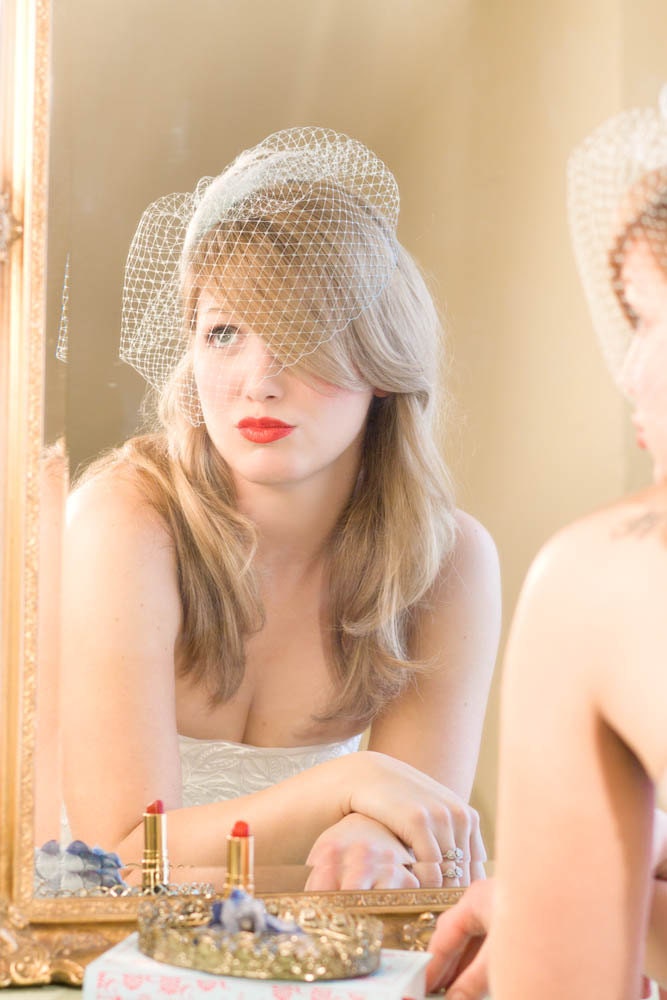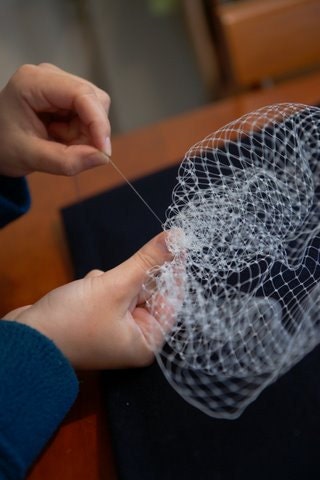 I'll keep you posted on what's next as exciting things start happening. I'm very excited to announce that I'll have my first article published in one of my favorite publications next month! It's a secret though, so you'll have to wait and see what it is... ;) Spring brings the
3rd annual Northwest Vintage Wedding Fair
, which I am happy to be a part of planning again this year. Along with that comes another inspiration zine, which I am more than stoked to put together again!
Tacoma Is For Lovers
is also going to be happening the Sunday before Valentine's Day, and I'll be there selling some cute vintage slips, vintage repurposed clothing and some handmade accessories.
Today my plan is to enjoy the snow and snuggle up with my kids for some pizza and a movie this evening. Sometimes being your own boss is the best!